This Page Is Under Construction
iNU Semiconductor – Productisation
Arise, the Test Engineer
Productisation is the process of taking the new device and making it into a fully functioning, sellable product, this process if often carried out by a Test Engineer.
Whereas the Product Engineer was responsible for testing a handful of devices and creating feedback for the device architects, the Test Engineer is responsible for testing millions of devices over the product lifetime. It is the TEs job to create a testing processes that ensures only the highest quality products end up at the customers factory, the accuracy of these tests can be the difference between product success and failure.
Depending on the complexity, a test time of a few tens of milliseconds could be expected with each extra ms adding extra cost to the product. With very small products, such as LNAs, there can be up to 100k devices on each wafer, having reliable and dependable hardware is essential to the task.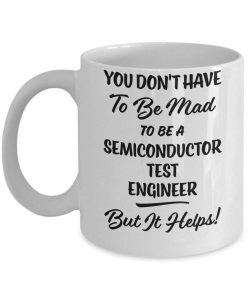 Below some examples of tests that are carried out during the productisation stage of development. Also listed is some of the hardware that can be used, along with the platforms we support.
Hardware
Vector Network Analyser (VNA)
Vector Signal Transceiver (VST)
Platforms
NI Semiconductor Test System (NI STS)
Are part-time band leaders semi-conductors?
– Anonymous