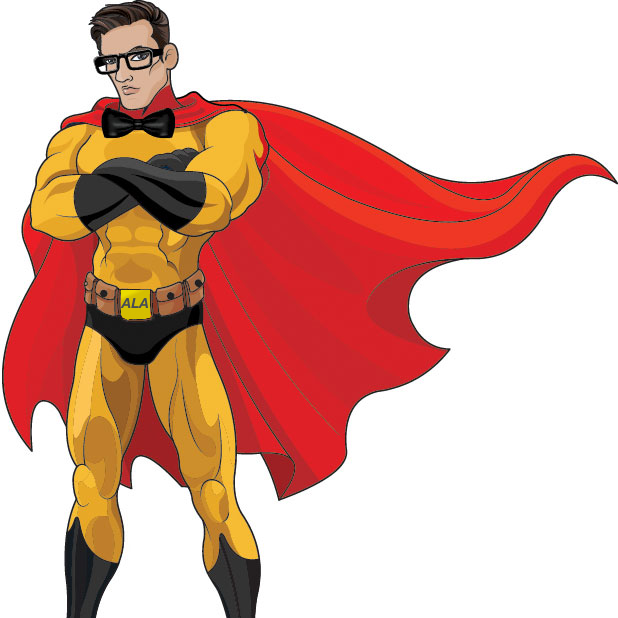 The Alliance of LabVIEW Architects
If you follow me (or iNU Solutions) on Twitter, or if we have spoken in the past 18 months you may have heard mention of the ALA. This blog post will give a bit of insight into who we are and why we got together in the first place.
History
As part of the CLA Summit 2017 in Vienna there was a panel discussion regarding "Maintaining and Growing a LabVIEW Related Business". This panel consisted of 5 individuals and was hosted by Malcolm Myers, some questions were pre-defined with other coming "live" from the audience.
During the preparation for the panel discussion 4 of us found that we had a lot of common ground with our businesses, similar issues, growing pains, technological challenges etc. So we started communicating regularly over email, asking each others opinion on marketing ideas, sharing interesting articles and helping with tech questions.
Shortly after the CLA Summit I had the idea to make this group a bit more official, after proposing an initial "what is our purpose" idea we spent a few weeks mulling over what we wanted to achieve with this new adventure.
So on (or around) 26 May 2017 Joerg Hampel (Hampel Software Engineering), Richard Thomas (Thoric Solutions), Malcolm Myers (AMH Test Systems) and myself officially became a group –  albeit under the name of "LabVIEW Architects Alliance"- with the aim of becoming a so-called Mastermind Group for LabVIEW related discussions.
The discussions moved from email to Slack and we even designed a logo to have on email signatures, websites etc.
After further discussion regarding the use of the word "LabVIEW" in the name, on 21 September 2017 we changed the name to The Alliance of LabVIEW Architects, and thus the ALA was born.
Growth
As things were going well between the 4 of us, we decided to approach 2 other members of the LabVIEW community to see if they wanted to join us. So in January 2018 we welcomed James McNally (Wiresmith Technology) and Chris Roebuck (Greylock Technology) to the ALA.
At the time this took us to 6 CLAs (obviously), 3 LabVIEW Champions (now 4), 2 CLEDs, 2 CPIs, 1 CTA, 1 CTD (and a partridge in a pear tree). 
Initial Ideas
There were initially 3 ideas behind the formation of the ALA:
First was to allow us to balance the workload a little better, being able to outsource work to people we know and trust in a quick and efficient manner could prevent delays and late delivery. It could also prevent any of us from turning work down if two large projects overlapped in delivery time.
Second was to allow us – as lone developers – to bid on projects that normally we would not consider due to the size or time frame of the work. This way of combining manpower (we are 6 males, so this phrase is perfectly valid) would allow us to compete with the bigger software houses, levelling the playing field a little.
Third was knowledge sharing, creating our own platform for answering each others questions, sharing articles, asking for help, offering pointers, etc. We hoped to create a growing collection of questions/answers that would be searchable, kind of like a cross between a discussion forum and a Wiki page. This would not only be for LabVIEW related topics, but also business stuff such as marketing, website design and sales. As all of us are small business owners with different backgrounds we can bounce ideas off of each other, without feeling that we are being criticised. 
How it would work
In the first instance we created a list of not only our areas of expertise but also of our hobbies and interests. This would allow us to ask questions directed at an individual to allow a quicker answer, or to avoid constant "@channel" type questions.
As time goes by we would obviously get to know each other more and get to know each persons skill set, even if they didn't realise it actually was their skill set…
For the subcontracting of work we would come up with a defined way of working, sign an overarching NDA, agree on what tools to use for project management and standardise the creation of work packages.
To achieve this we had several online meetings as well as the Slack group and a Trello board. We didn't set any timeframe to this as – to be honest – we had no idea how long it would take, or even if we would ever agree on any standardised way of working.
We wanted to create a formal group, but also a casual atmosphere where people could contribute as much or as little to each topic. Nobody should feel as if they have to be part of every idea, we all understand the everyone is in a different situation, but we also know that overall everyone will contribute to roughly the same level.
How it did work
After roughly one year of the ALA it is safe to say that knowledge sharing is by far the biggest success story so far, with us all agreeing that the ALA Slack board is now our first port of call for questions of all types, not just LabVIEW related.
The idea that we could/would bid for bigger projects is yet to be used, however the possibility still exists and is still something that may happen.
Subcontracting of work is slowly becoming better, there have been 3 or 4 work packages shared among the members and with each one we learn and improve. This was never going to be a first time right process and we will probably continue to evolve for as long as we subcontract work. While there is no formal "agreement" we have slowly moved to using common packages for some aspects, or have found a way to merge 2 different workflows so it works for a short time.
The future
To decide on the future direction and purpose of the ALA we are organising the first ALA Summit to discuss this, as well as many other topics.
I will post a blog about this after the event.
Conclusion
From a personal perspective the ALA has certainly helped me, both in terms of technical issues and business matters. For the technical questions it is great to have a trusted set of people to be your "go to" resource, not only because there is a huge pool of knowledge but also because they are more than willing to say "I don't know" or "no, that's stupid". From a business perspective getting other peoples opinions and viewpoints is always valuable, having such a group acts as a kind of sanity check for ideas I have, before I put them into practice.
Oh and if you are a tax jobsworth reading this, don't worry as the ALA is not in any way a legal entity, earns no money and pays nothing out.
Thanks for reading, stay terrific people!!
By

|

November 27, 2018

|

Categories:

Blog